Why is EasyLoad the solution?
EasyLoad is a smart loading and unloading system, which is delivered with a mounting frame and fits in almost any commercial vehicle. Heavy loads can be transported easily and safely by one person, instead of two, as you are used to. EasyLoad is also extremely compact, leaving the loading space of your van almost completely available.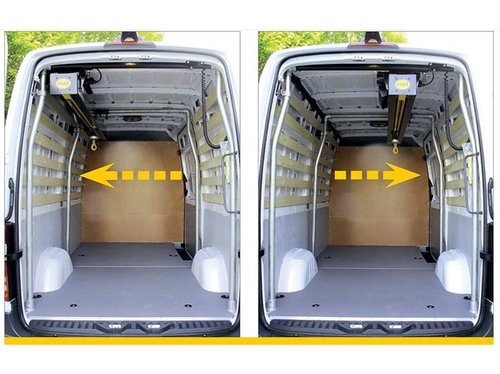 Prevent downtime and consequential costs
Moving heavy objects in and out of a van is often a difficult job and impossible to do by one person. EasyLoad is the solution to this problem. With the compact loading crane, you easily manoeuvre the load in and out of the van. This also prevents back problems, unplanned downtime and consequential costs.


Optimal efficient with an Easyload system
Heavy lifting is no longer necessary, and with one person on the van it is also very efficient. With a relatively low investment, as an entrepreneur, you will contribute to good employership, prevent unforeseen situations/costs and realise a more efficient operations.

The different Models of EasyLoad
There are two basic versions available: for loads up to 250 kg or with a maximum of 500 kg. Furthermore, there is an EasyLoad available with a longer cable, for working below ground level. There is also a version with a certified anchor point for a fall arrest device which allows persons to descend safely from the EasyLoad via the lifting beam, useful for e.g. sewer inspection or renovation.

Plug-and-play system
EasyLoad is delivered including mounting frame and can be installed by a bodybuilder or vehicle convertor in about four hours. Ready for use!


Click on the brochure on the right for all details. For questions or the possibilities, please contact our Sales Support department.